Here you'll find all the resources you need to learn about the most urgent issues affecting the Palestinian people, and to organize in your local community to support Palestinian rights.
Together We Rise: Palestine as a Model of Resistance is a political education curriculum that provides critical voices, context, and resources to strengthen liberation struggles from the US to Palestine.
All the tools and resources you need to organize effective boycott, divestment, and sanctions (BDS) campaigns.
Learn about the Israeli occupation and illegal annexation of East Jerusalem, and take action.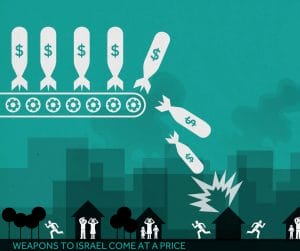 Learn about the weapons the US gives to Israel and the tax dollars that your community provides to Israel.
Learn how to undertake ethical travel to Palestine and challenge Israeli apartheid tourism.
Find out where your members of Congress stand on Palestinian rights, get lobbying tips, and download our grassroots congressional advocacy guide.
A list to help you find presenters you can invite to speak and help educate your local community about Palestinian rights.
Skills-building, trainings, resources, and more to help you fight for justice from the US to Palestine.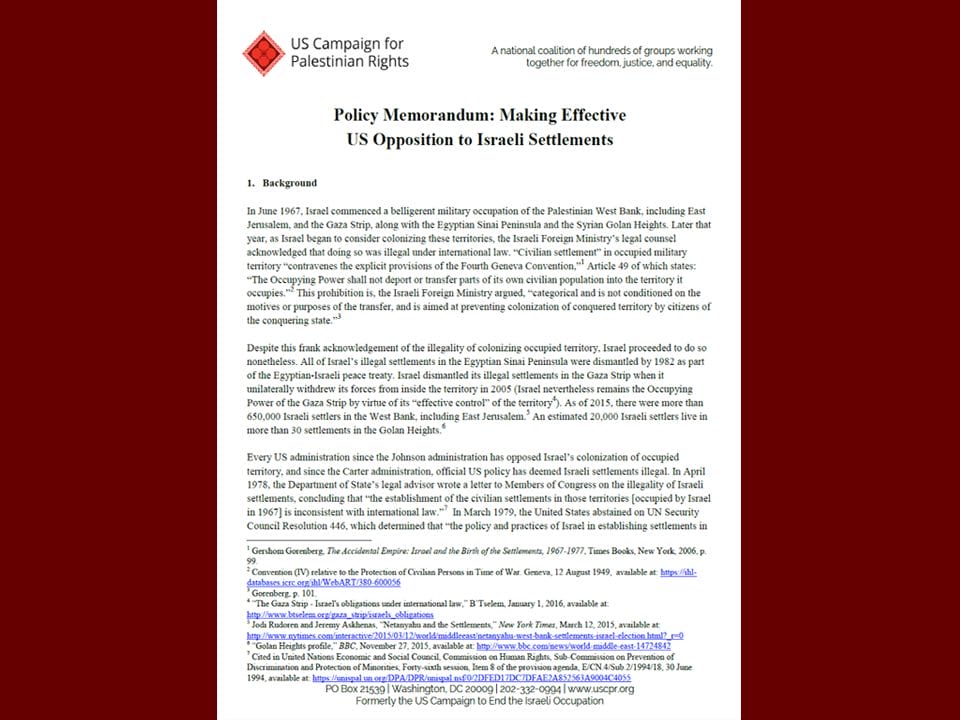 Learn more about current US policy issues and legislation with our talking points, policy memos, and policy papers.