Pres. Obama: It's Time for Action, Not Words
For eight years, President Obama has denounced the expansion of Israel's illegal settlements on Palestinian land.
But Israel has continued to expand its settlements nonetheless, increasing its settler population by at least 100,000 since Obama took office.
As Obama's term draws to its close, tell him to take effective action to stop Israel's settlements.
Since President Obama entered office, Israel's settler population has grown by more than 100,000.
East Jerusalem Israeli Settler Population
West Bank Israeli Settler Population
Total Israeli Settler Population
NOTE: The Israeli settler population in East Jerusalem in 2015 is not yet available.
Sources: For the population of Israeli settlers in East Jerusalem, see Statistical Yearbooks of the Jerusalem Institute of Israel Studies, "Population of Jerusalem, by Age, Religion and Geographical Spreading."
For the population of Israeli settlers in the West Bank, see Statistical Abstracts of Israel, Central Bureau of Statistics, "Localities (1) and Population, by District, Sub-District, Religion and Population Group."
Read Our Policy Memorandum
Read our policy memorandum to find out how the United States can take effective action against Israel's settlements.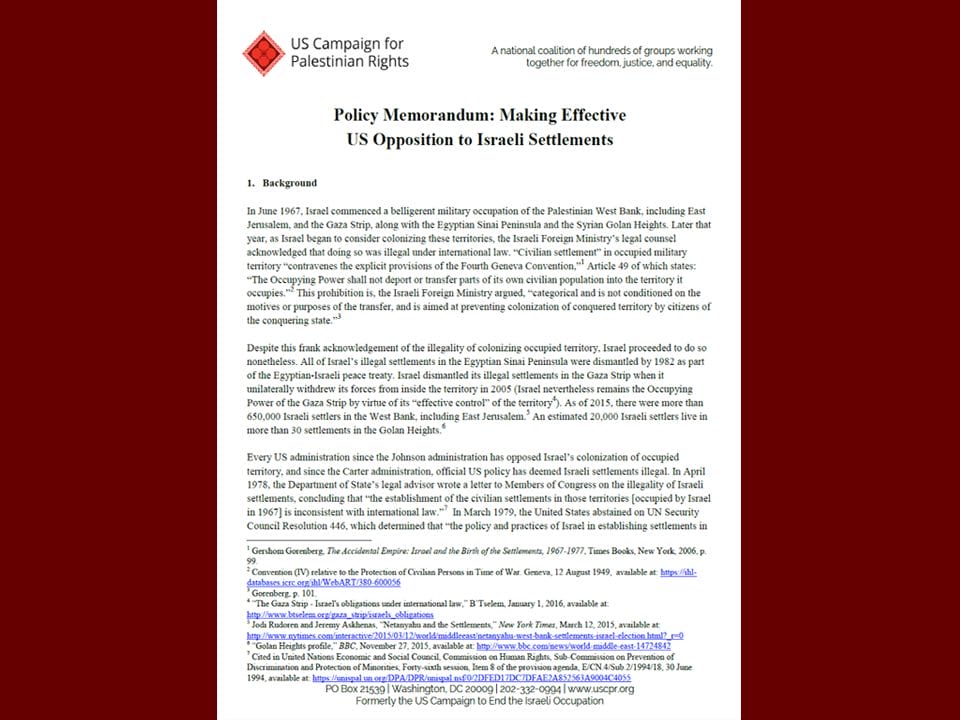 Check Out Our Action Alerts